2021-04-24
Forwarded message - From: Hangar Flying vzw
UPDATE 163 - 04-2021

Vrienden van de luchtvaart,

De nieuwe update van Hangar Flying staat klaar. Benieuwd? Lees het meteen online of ontdek hieronder verder wat we deze maand te bieden hebben.

Hangar flying is een Engelse uitdrukking voor het keuvelen over luchtvaart. We brengen maandelijks op een aangename en eigenzinnige manier degelijk onderbouwde artikels en erfgoednieuws over de Belgische burgerlijke en militaire vliegerij.

Veel leesplezier!
De redactie
portret, DGLV, Milis
Door Frans Van Humbeek

Grimbergen, 10 maart 2021. Hangar Flying sprak via Teams met Koen Milis (°5 juni 1971), vanaf 1 september 2020 de nieuwe directeur-generaal van het Directoraat-generaal Luchtvaart (DGLV). Naast zijn indrukwekkend curriculum vitae, viel het ons vooral op dat verschillende ad interim-directeurs bij het DGLV nu worden opgevolgd door een benoemd directeur met een PPL-licentie op zak.
---
civiel, fly for fun, techniek, app, luchtruim, safety, veiligheid
Door Frans Van Humbeek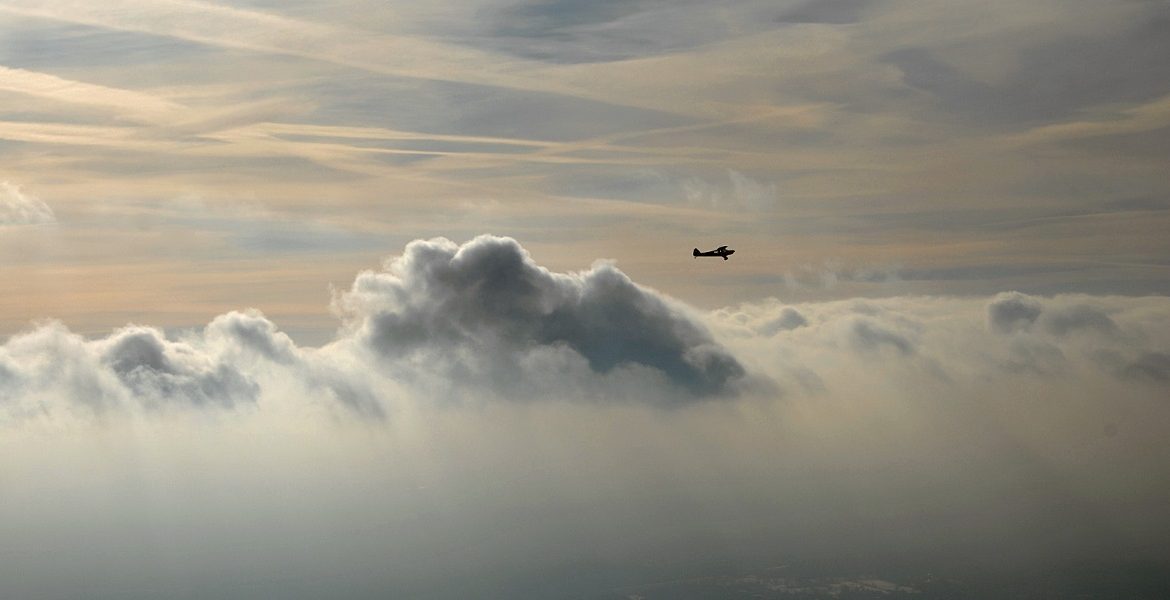 Brussel, 28 maart 2021. SafeSky, een Belgische start-up opgericht door Belgische en Franse piloten, lanceert vandaag in België en in Frankrijk een vernieuwende app voor piloten van alle soorten luchtvaartuigen. Alle piloten kunnen nu anoniem hun positie in de vlucht delen en tegelijk die van andere piloten ontvangen door eenvoudigweg de SafeSky app gratis te downloaden op hun smartphone of tablet.
---
militair, C130, CH-01, Hercules
Door Frans Van Humbeek

Melsbroek, 15 mars 2021. Sur le tarmac de la base aérienne qui abrite le 15ème Wing de Transport de la Composante Air, 3 Airbus Military A400M tout neufs et trois Lockheed C-130H Hercules sont parqués sous la grisaille. Le ciel est fort chargé mais des « loadmasters » s'affairent autour d'un des Hercules qui est préparé pour une mission « ravair », (ravitaillement par air) à Florennes dans l'après-midi. Une journée comme une autre se prépare? Pas tout fait car notre C130, le CH-01, arbore une livrée spéciale commémorant 50 années d'utilisation au sein de la 20ème escadrille, les « Sioux bleus. Ce sera sans doute la dernière décoration spéciale sur ces avions puissants bien connus qui auront été tous retirés du service d'ici la fin de l'année au terme d'une longue carrière qui les aura vus voler partout dans le monde en opérations militaires ou humanitaires.
---
boek, militair, Dassault, Mirage 5, Mirage V
Door Frans Van Humbeek

Chastre, le 21 mars 2021. Un e-mail de Baudouin « Baude » Litt, m'annonce l'arrivée imminente dans ma boite aux lettres du nouveau livre consacré aux Mirage belges publié par la Mirage 5 Pilots Association (MPA). Ancien pilote de Mirage (et de F-16), champion de vol à voile, et excellent photographe aéronautique, je connais Baudouin depuis les années quatre-vingt. Je sais qu'il a le soucis du détail et qu'il est une des chevilles ouvrières de cet ouvrage qui aurait dû être présenté en 2020 au Delta Meet à l'occasion des 50 ans des Mirage en Belgique. L'évènement ayant été reporté à juin de cette année mais à nouveau compromis, covid oblige, la mise à disposition de public a été décidée. Je ne sais pas encore trop à quoi m'attendre mais s'il est de la même veine que le précédent livre de la MPA, le risque d'être déçu est quasi nul. C'est donc avec impatience que je guette l'arrivée de mon sympathique facteur qui me livre le lendemain un lourd colis très bien emballé.
---
bombardement
Op deze oude begraafplaats rusten verschillende burgerlijke slachtoffers van een bombardementen tijdens WOII.
---
349 Sqn, Spitfire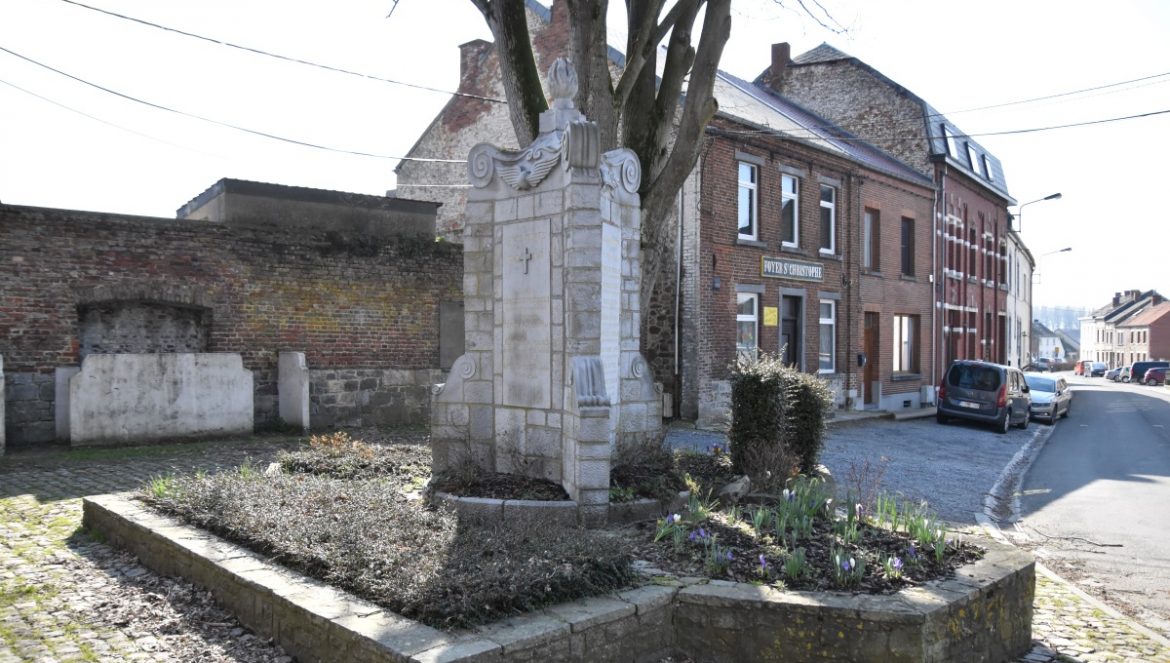 De naam van Flying Officer baron Marc Gendebien, gesneuveld op 19 november 1944, staat op het oorlogsmonument op het kerkplein van Marbaix.
---
Battle of the Bulge
Gedenkteken voor o.a. het 517th Parachute Infantry Regiment. De eenheid leed zware verliezen tijdens de Battle of the Bulge, onder meer hier in Mélines.
---
Geheim Leger, Maquis
Een gedenkplaat herinnert ons aan de schuilplaats 1 C 60 'Le linot' van het Geheim Leger. Op twee locaties werden negen ton wapens en zendapparatuur gedropt.
---
Op het kerkhof van Zétrud-Lumay rust Commandat-Vlieger Albert Genot. Hij was piloot bij de Belgische Militaire Luchtvaart en bij de Royal Air Force.
---
432 Sq, Halifax, LK807
Op het kerkplein van Rosoux-Crenwick staat, zoals in veel gemeenten, een gedenkteken voor de gesneuvelden, weggevoerden, … van de beide wereldoorlogen. Op het gedenkteken staat tussen al de namen van plaatselijke inwoners ook het opschrift 'Aviateurs Canadiens' zonder verdere details. Onderzoek heeft nog niet aan het licht kunnen brengen over welke 'aviateurs' het precies gaat.
---
Helikopter
Sedert 2018 staat op het dak van verhuurbedrijf Foets in Beringen een helikopters als blikvanger. Westland Whirlwind HAR 3 XG576 diende zowel bij de Royal Navy als bij civiele helikopteroperator Bristow Helicopters voor search and rescue.
---
Copyright © 2021, Hangar Flying vzw.
Alle teksten en beelden behoren toe aan de auteur ervan.

adressenbestand.

Onze gegevens:






Publié par

yduwelz
à l'adresse 10:59