Forwarded message - From: Hangar Flying vzw

UPDATE 165 - 06-2021

Vrienden van de luchtvaart,

De nieuwe update van Hangar Flying staat klaar. Benieuwd? Lees het meteen online of ontdek hieronder verder wat we deze maand te bieden hebben.

Hangar flying is een Engelse uitdrukking voor het keuvelen over luchtvaart. We brengen maandelijks op een aangename en eigenzinnige manier degelijk onderbouwde artikels en erfgoednieuws over de Belgische burgerlijke en militaire vliegerij.

Veel leesplezier!
De redactie
portret, Ballon, Blancquaert
Door Frans Van Humbeek
Sint-Niklaas, 24 mei 2021. Achter de naam 'History of Ballooning' huist het geweldig ballonarchief van vader Christian Blancquaert en zoon Kenny. Het adres van het tweetal in Sint-Niklaas hebben we gemakkelijk gevonden. Zelfs het voortuintje van hun woning staat vol met leuke objecten die verwijzen naar de ballonvaart.
---
civiel, fly for fun, portret, techniek, ULPower
Door Peter Snoeckx
Oostende, vrijdag 30 april. Op elf jaar tijd verandert er veel. Zo lang is het al geleden dat Hanger Flying een bezoek bracht aan ULPower. De firma is ondertussen verhuisd uit de faciliteiten van Ropa naar bureaus in Ieper en een nagelnieuwe assemblagelijn in Oostende. Ook in het productenaanbod is er heel wat veranderd het afgelopen decennium. Vorige keer werd er nét een tweede motor in het gamma opgenomen. Door wat meer cilinderinhoud te geven, produceerde dat model meer kracht.
---
551 PIB, Airborne, Battle of the Bulge
Op 7 januari 2017 werd aan de rand van het bos buiten Rochelinval een nieuwe gedenkplaat onthuld voor het 551st Parachute Infantry Regiment. Van 3 tot 7 januari 1945 leverden ze in de streek hevige gevechten waarbij ze meer de 80% van hun manschappen verloren.
---
Farman, Liedel
Félix-Louis Liedel was het eerste dodelijke slachtoffer van een luchtvaartongeval met een militair vliegtuig in België. Hij crashte te Martelange op 27 juni 1914 en overleed aan zijn verwondingen op 28 juni 1914.
---
Somalia 1993
Een van de slachtoffers van de Belgische peacekeeping-operaties in Somalië in 1993 was 1ste Sergeant-Vlieger Jurgen Fraussen. Hij kwam om het leven op 3 oktober 1993. Zijn familie en vrienden van het 18de Escadrille herdenken hem nog jaarlijks.
---
GC I/4
Gedenkplaat voor Sgt Fernand Lacroix, hier op 11 mei 1940 gesneuveld in zijn Curtiss Hawk 75A (s/n 116) van Groupe de Chasse GC I/4.
---
bombardement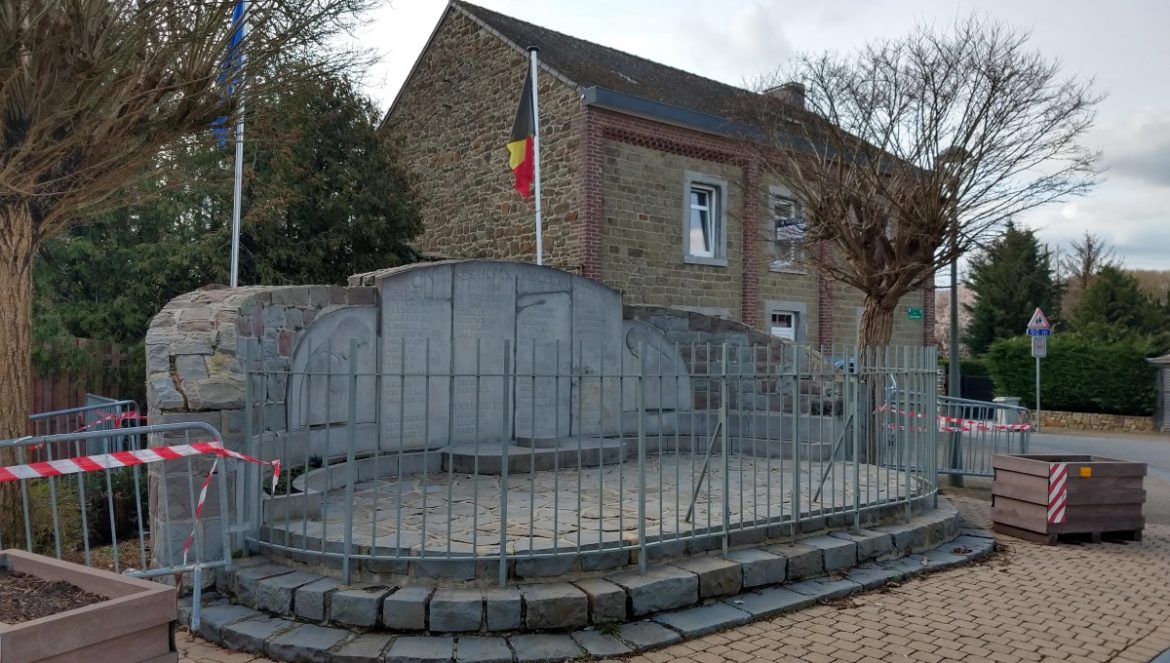 Op het monument voor de slachtoffers van de twee wereldoorlogen staan ook de namen van de slachtoffers van bombardementen.
---
36 FG, Deabler, P-47
Gedenkteken voor de slachtoffers van de aanval op het spoorwegstation van Marloie op zondag 21 mei 1944. P-47D Thunderbolts van de 36 Fighter Group raakten een trein geladen met munitie.
---
Battle of the Bulge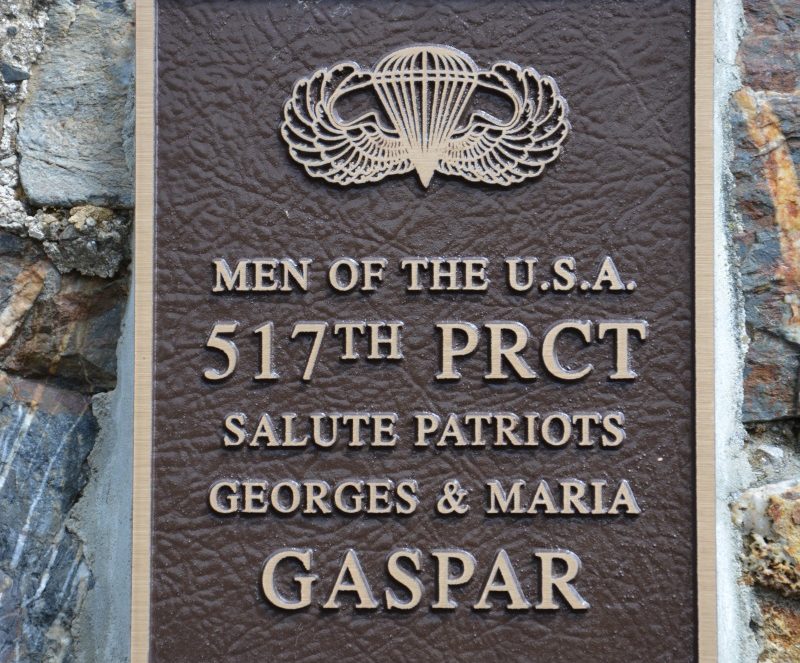 Maria Gaspar is erevoorzitster van het Comité d'Accueil des US Airborne (CADUSA). Aan haar huis in Bergeval hebben oudgedienden van de 517 PRCT een gedenkplaat aangebracht.
---
Copyright © 2021, Hangar Flying vzw.
Alle teksten en beelden behoren toe aan de auteur ervan.

Je ontvangt deze maandelijkse nieuwsbrief omdat je bent ingeschreven in het Hangar Flying adressenbestand.

Onze gegevens: