2022-03-11
Publié par

yduwelz
à l'adresse 21:56


2022-02-11

LES 20 DERNIERS EXEMPLAIRES
48 H pour commander votre exemplaire
à 54 euros au lieu de 79 euros !

coup de cœur 2021 chez aerostories
Le Fana de l'Aviation
Sept. 2021
Excellente idée que de republier l'histoire des Caudron qui date déjà de 2001. Voici le premier tome d'une grande famille, depuis le type A de 1908. Suivent descendants et nouvelles machines jusqu'au C.320 en 1932. Chaque avion est présenté avec de nombreuses photos, un plan, des témoignages sous la forme d'extraits de journaux de l'époque...
Voici une très belle fresque qui va ravir connaisseurs et béotiens en manque de découvrir un nom prestigieux dans l'histoire de l'aviation française.
Feuilleter quelques pages
J'en profite
(*) Valable jusqu'à dimanche 13 février 22
Code à saisir lors du paiement : CAUDRON54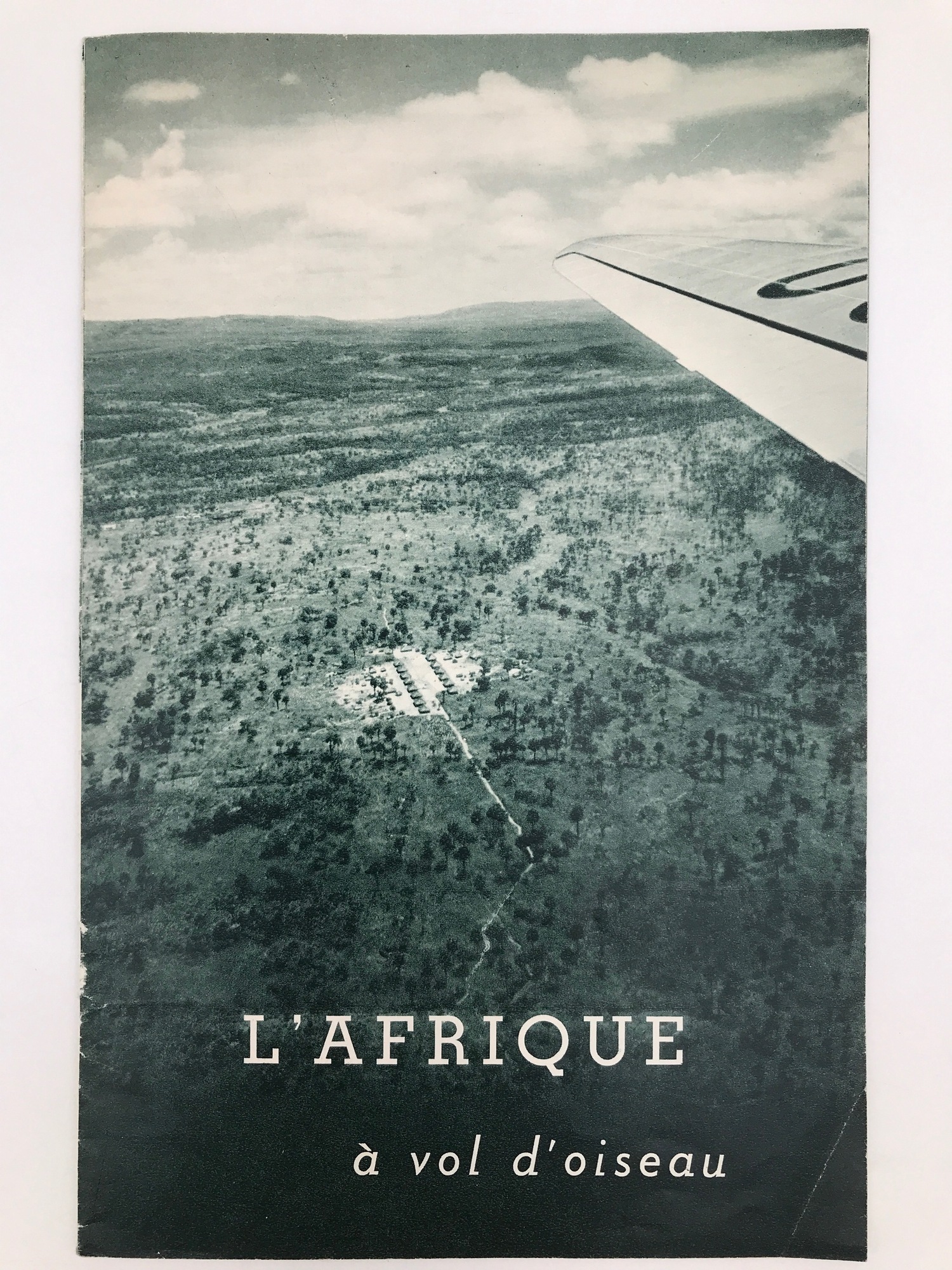 L'AFRIQUE à vol d'oiseau par SABENA
Le réseau SABENA du Congo était le plus important d'Afrique et couvrait environ 35 000 kilomètres pour desservir une quarantaine de centres. Passagers et marchandises y circulaient en abondance.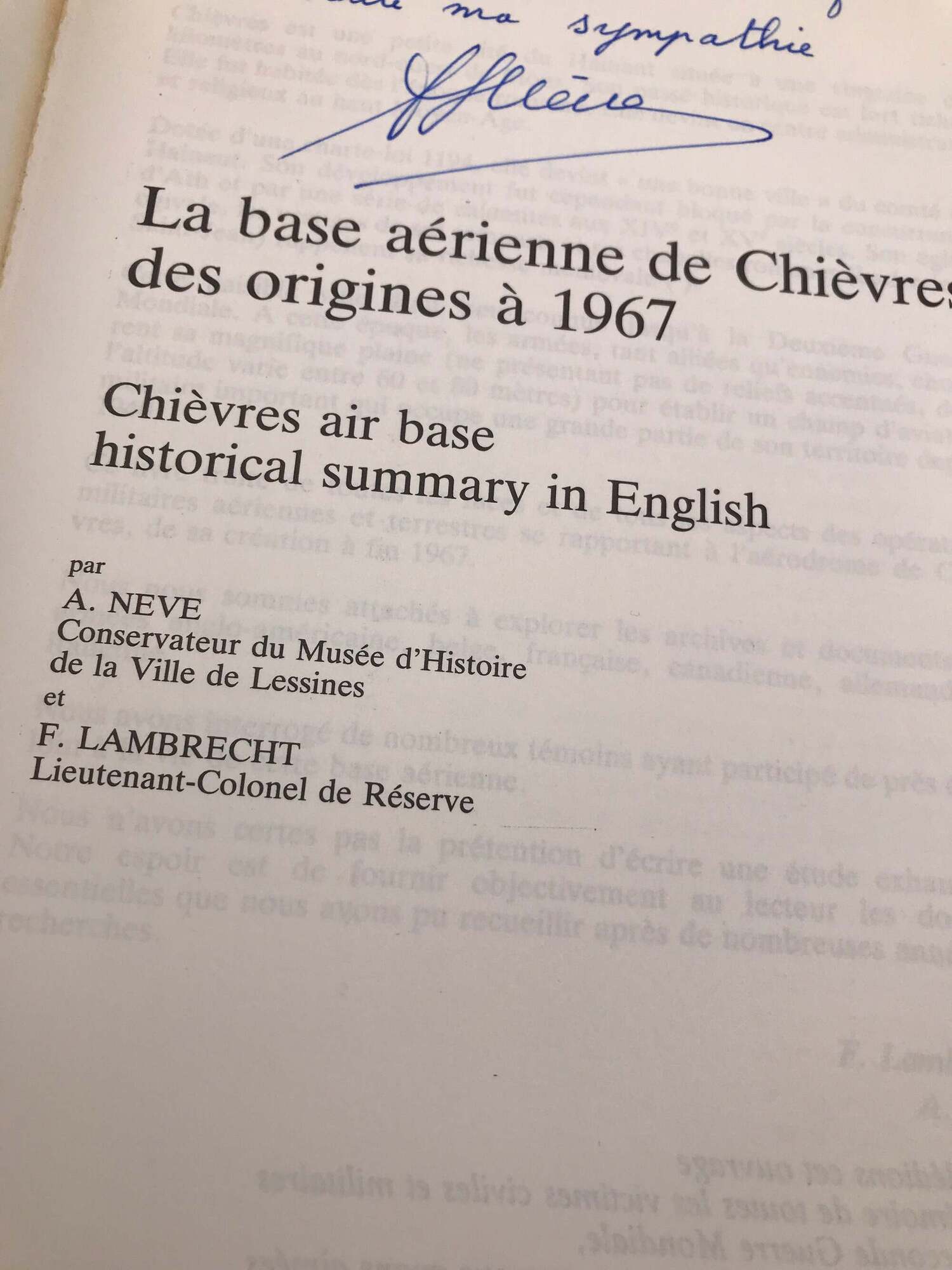 CHIÈVRES, HISTOIRE DE L'AÉRODROME
Exemplaire dédicacé
L'aérodrome de Chièvres est aménagé par les Allemands et pour la première fois fin 1917. Fin 1939, l'Aéronautique entame des travaux pour disposer à Chièvres d'un terrain de dispersion....
En cinquante ans de carrière, Alfred Renard a créé des dizaines de modèles d'avions et de moteurs d'avions qui ont fait les beaux jours de l'aéronautique belge.
100 euro voor 5 boeken naar keuze, afhankelijk van beschikbaarheid.
Geldig tot en met zondag 13/02.
Stuur een e-mail naar info@aviation.brussels met uw keuze.

----
1. Amerikaanse Vliegtuigbouwers
2. Bekende vliegtuigen van Amerika
3. Bekende vliegtuigen van Duitsland
4. Bekende vliegtuigen van Engeland
5. Bekende vliegtuigen van Frankrijk en Japan
6. Bekende Vliegtuigen van Rusland en Italië
7. Beroemde Luchtvaart-Pioniers
8. Beroemde Oorlogsvliegers
9. De Ballonvaart
10. De Eerste Jaren van de Luchtvaart
11. De geschiedenis van de Nederlandse en Belgische luchtvaart
12. De Groten van het Luchtruim
13. De Luchtstrijdkrachten van Azië, Afrika en Latijns-Amerika
14. De Luchtstrijdkrachten van de NAVO
15. De Luchtstrijdkrachten van het Warschaupact en neutraal Europa
16. De Ruimtevaart
17. Engelse Vliegtuigbouwers
18. Gevechtsvliegtuigen met Wereldfaam
19. Historische Luchtslagen
20. Jachtvliegtuigen
21. Luchthelden van de Royal Air Force
22.Luchtslagen uit de Tweede Wereldoorlog
23. Modelbouw en Draadloze Afstandsbediening
24. Moderne Ontwikkelingen van de Luchtvaart
25. Strategie in de Lucht
This is the absorbing story of a great Yorkshire entreprise, beginning in 1908 when young famous Robert Blackburn, inspired by the exploits of famous French aviators, designed his first aeroplane in Paris. Tried out on the Yorkshire coast in 1909, it was ancestor to a long line of Blackburn aircraft designed and built on Humberside during more than half a century.
ULTIMA COPIA
La più recente e accurata opera, dai contenuti prettamente storici, dedicata al 2° Gruppo Caccia dell'Aeronautica Nazionale Repubblicana (ANR), dalla sua costituzione, sotto la bandiera della Repubblica Sociale Italiana, fino...
VOIR toutes les TOP OFFER
CONTACT

info@aviation.brussels




PATRICIA HENRION - TEL. 0032 (0)498 05 19 80
30 RUE DE L'ENSEIGNEMENT - 1000 BRUXELLES
Publié par

yduwelz
à l'adresse 23:31


2021-06-20
Archives numériques nationales

" Ce n'était qu'une simple recherche, et pourtant... " Mercredi 14 octobre 2020. Nous sommes au début de l'après - midi. Contrairement aux autres jours, je n'arrive pas au bureau entre 9h et 9h30. La veille, à 20h19, j'avais reçu un coup de fil…
Publié par

yduwelz
à l'adresse 15:43