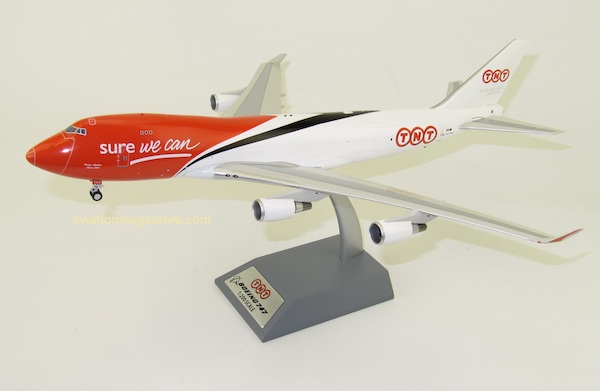 Boeing 747-400F TNT OO-THA With Stand (Inflight 200 IF744TNT01)
€ 149.95
€ 115.66
EU: incl. tax €

139.95
This product was added to our database on Monday 15 June 2020.
Category Aircraft Scale Models, Subcategory 1:200 InFlight, Scale 1 : 200, ISBN/Box IF744TNT01, Publisher/Brand Inflight 200, Version Diecast metal
InFlight 200 are a range of 1:200 scale limited edition model aircraft, with all metal die-cast parts. Featuring antennas, scaled landing gear with rubber tires that roll and high tech tampo printing.
https://www.aviationmegastore.com//?action=prodinfo&parent_id=&art=167734