Forwarded message - From: Hangar Flying vzw
UPDATE 164 - 05-2021

Vrienden van de luchtvaart,

De nieuwe update van Hangar Flying staat klaar. Benieuwd? Lees het meteen online of ontdek hieronder verder wat we deze maand te bieden hebben.

Hangar flying is een Engelse uitdrukking voor het keuvelen over luchtvaart. We brengen maandelijks op een aangename en eigenzinnige manier degelijk onderbouwde artikels en erfgoednieuws over de Belgische burgerlijke en militaire vliegerij.

Veel leesplezier!
De redactie
militair, reportage
Door Tom Brinckman
Oostende, woensdag 5 mei 2021. India is zwaar getroffen door de tweede golf van de coronapandemie. Het immense land heeft naast een gebrek aan medicijnen, een gebrek aan zuurstof en medisch materiaal om zuurstof op te slaan. Om de bevolking te helpen neemt de transportvloot van de Indiase luchtmacht wereldwijd logistieke vluchten voor haar rekening om die hulp naar India te brengen en in het land te verdelen. Zo kwam een Boeing C-17 Globemaster III, vier opslagcontainers halen op de luchthaven Oostende-Brugge.
---
militair, museum, 1 Wing Historical Center, Beauvechain, C-130
Door Bob Verhegghen
Beauvechain, 26 avril 2021. Il est 11 heures lorsque le C-130 Hercules CH-13 en provenance de Melsbroek se pose sur la base de Beauvechain au terme de son tout dernier vol qui aura duré une vingtaine de minutes. Ce C-130 deviendra une pièce maitresse du « Golden Falcon » 1 Wing Historical Center (1WHC) qui expose 28 avions ayant servi dans la Force Aérienne ou à la Light Aviation de la Force terrestre.
---
historisch, Grimbergen, Slingsby, Welch
Door Bob Verhegghen
Chastre, le 27 avril 2021. Depuis quelques semaines, la saison de vol à voile a repris malgré la pandémie et des records de distance en planeur tombent en Europe. Ainsi le 21 mars, l'allemand Klaus Ohlman, déjà détenteur du record du monde de distance avec 3.008 kms parcourus en Afrique du Sud en 2003, parcourt 1706,6 kms reliant les Alpes et l' Atlantique via les Pyrénées. Le même jour les français Gil Souviron et Baptiste Innocent parcourent également 1.702 kms dans les Pyrénées, s'éloignant même de 80 kms des rives de la Méditerranée pour « assurer » leur record d' Europe en classe libre. Ces vols s'effectuent aussi à des vitesses de plus de 140 km /h en moyenne.
---
boek, Egem, Vandecaveye, Wingene
Door Frans Van Humbeek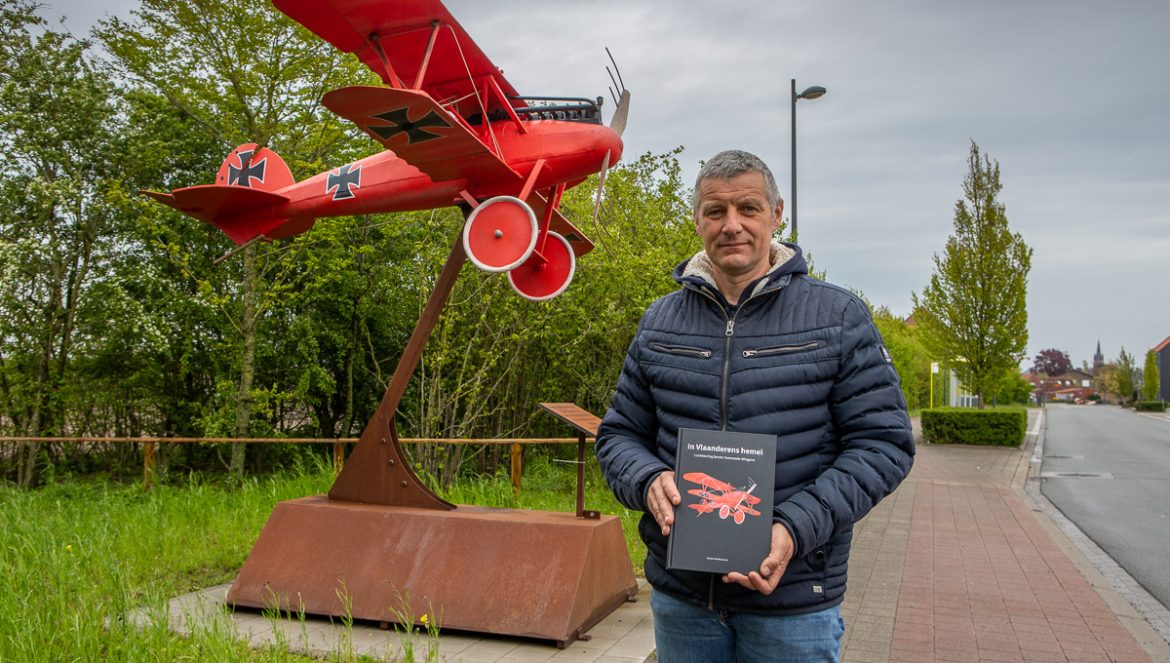 Grimbergen, 4 mei 2021. Lieven Vandecaveye (50) is gepassioneerd door de oorlogsgeschiedenis van de regio rond Wingene in West-Vlaanderen. Hij schreef het boek 'In Vlaanderens hemel. De luchtoorlog boven Zwevezele-Wingene', een interessante publicatie over onder meer enkele vliegvelden uit de twee wereldoorlogen.
---
evenement, portret, Defensie, Spotters, Vliegclub Ursel
Door Tom Brinckman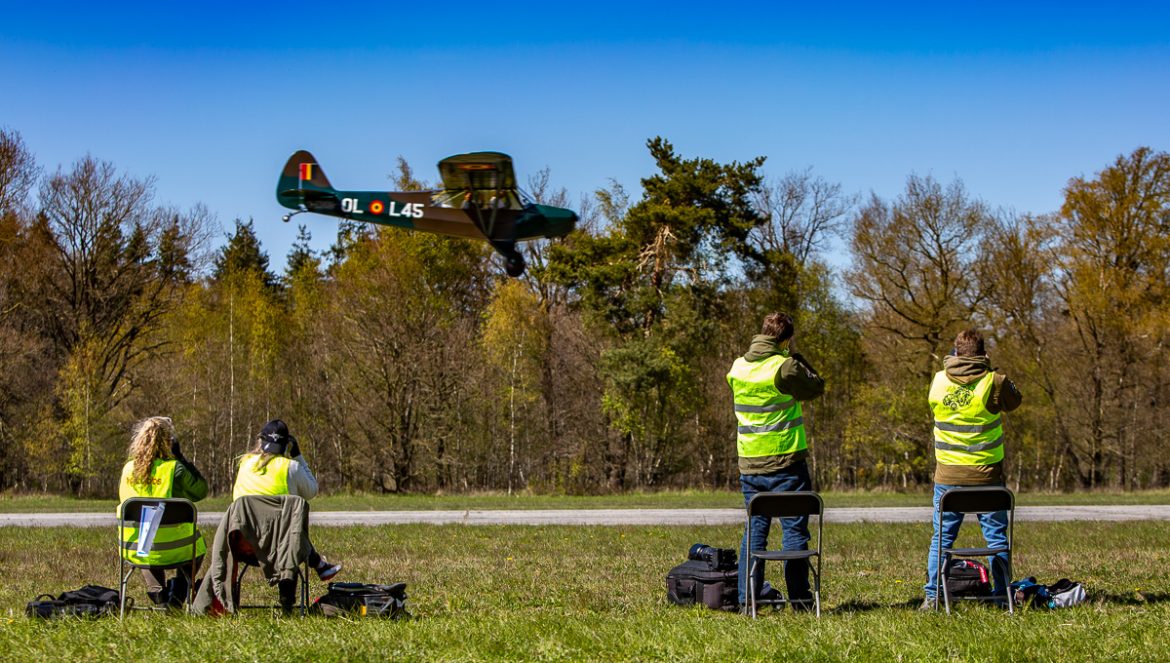 Ursel, vrijdag 23 april 2021. Na een eerder uitstel door een voorspelde storm in maart was het nu wel raak in Ursel. Een mogelijkheid om vliegtuigspotters hun hobby te laten uitoefenen op een coronaveilige manier.
---
Helikopter
Begin 2021 verscheen in een voortuin van Mariekerke (Bornem) een militaire helikopter. Westland Lynx XZ182 had al een hele carrière achter de rug bij het Britse leger alvorens van zijn pensioen te genieten als blikvanger.
---
Komeet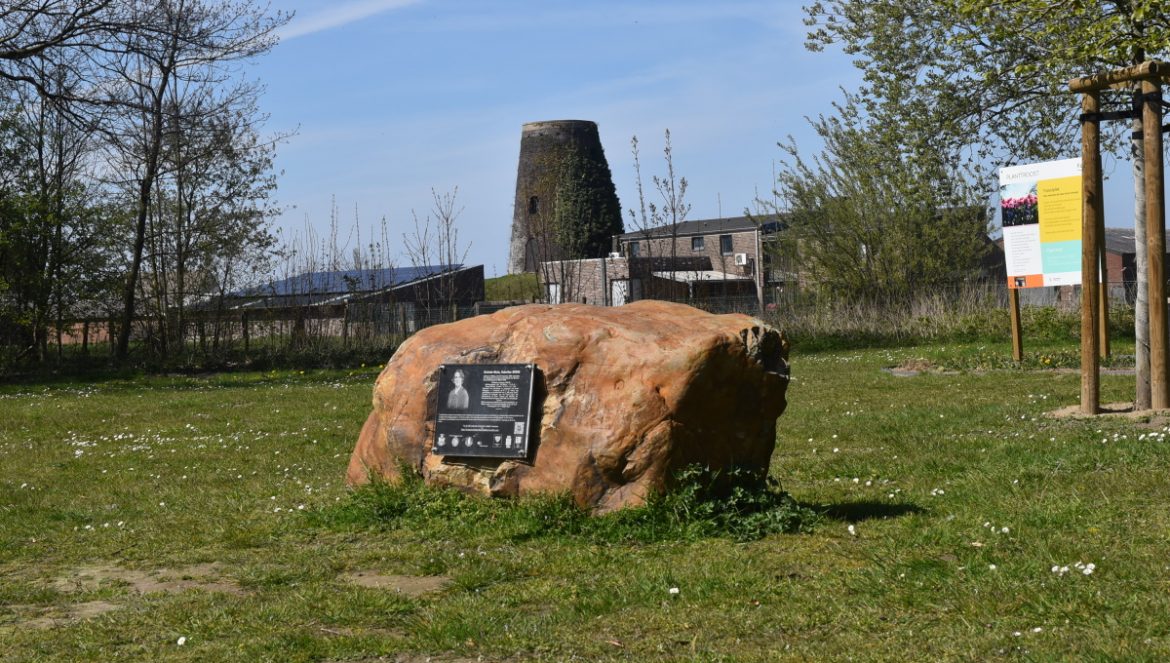 Gertrude Moors was een belangrijke schakel in het netwerk van ontsnappingslijn Comète in Limburg. Helaas moest ze het met haar leven bekopen. In haar woonplaats Dilsen-Stokkem is ze sedert november 2019 herdacht met een gedenkplaat in het kasteelpark rond het stadhuis.
---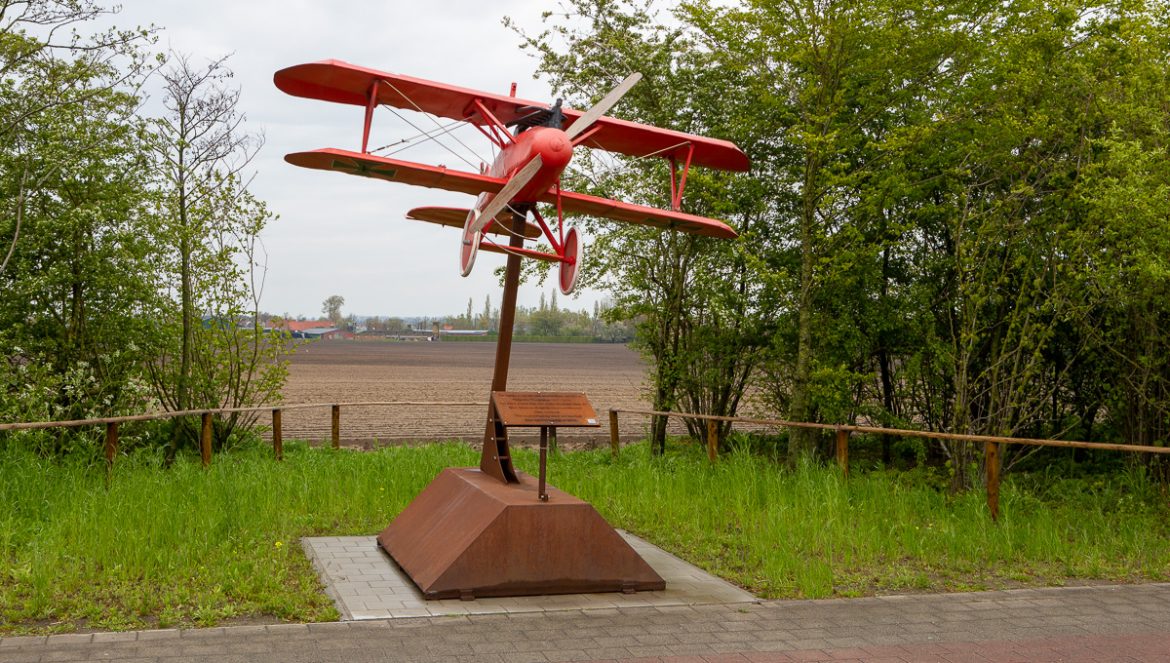 Metalen Albatros D.Va gedenkteken als eerbetoon aan de burgers van Wingene en omstreken, voor het leven tijdens de moeilijke oorlogsjaren.
---
Radar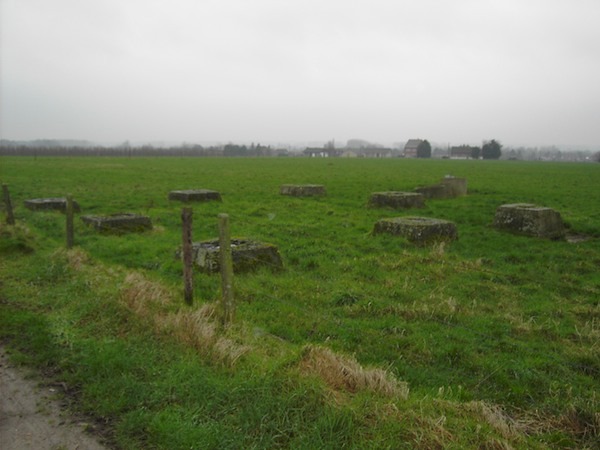 In Nieuwerkerken kan je nog de betonnen sokkels zien van een peilstation, onderdeel van radarstation 6B van Raum 6.
---
Radar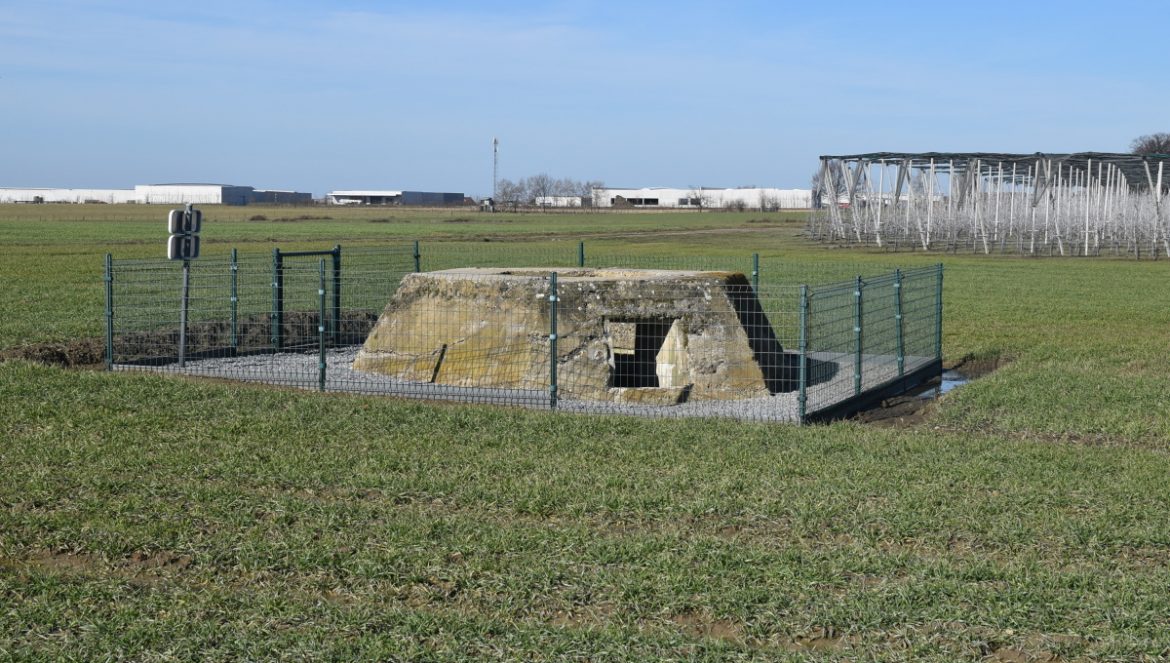 Aan het eind van de Hakbosstraat in Nieuwerkerken kan je nog de betonnen sokkel van een Duits radarstation bekijken. De betonnen sokkel was verwaarloosd en overwoekerd maar in 2017 werd hij onder handen genomen door het gemeentebestuur en de Heemkring Nieuwerkerken.
---
505 PIR, Battle of the Bulge
Bij het verlaten van het dorp, staat een monument voor de dertien militairen van 505 PIR die op 3 januari 1945 sneuvelden in de strijd om Fosse.
---
551 PIB, Battle of the Bulge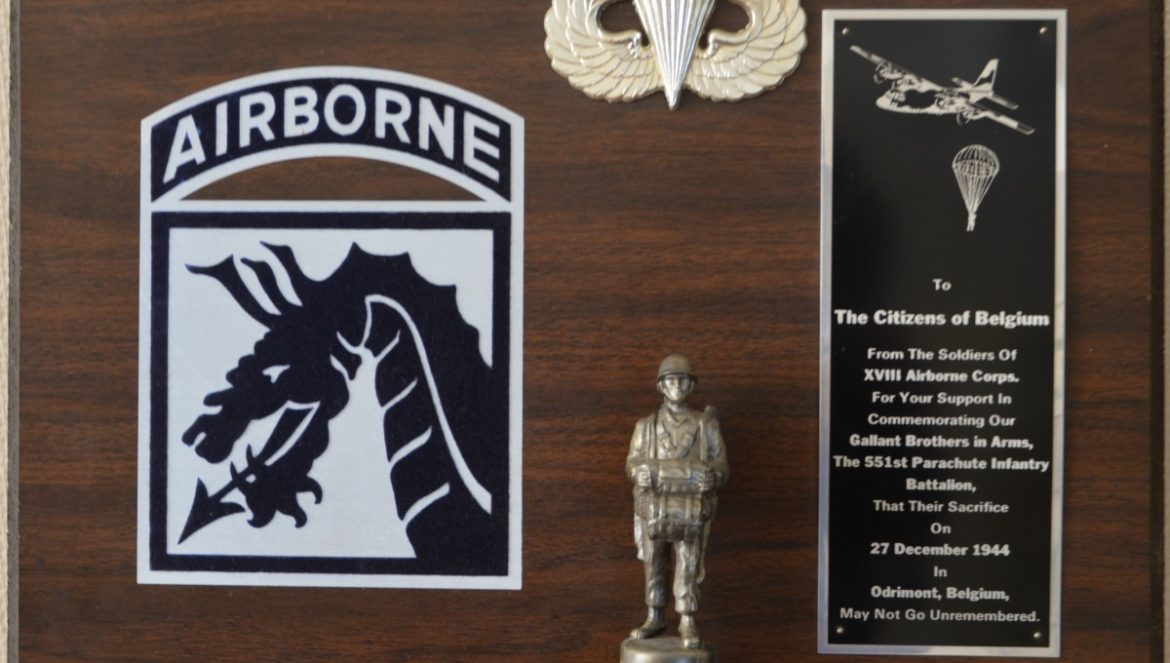 In het gemeentehuis bevinden zich gedenkplaten die hulde brengen aan de 82nd Airborne Division, 551st Parachute Infantry Battalion, ingezet tijdens de Battle of the Bulge.
---
Koninklijke Vliegclub De Wouw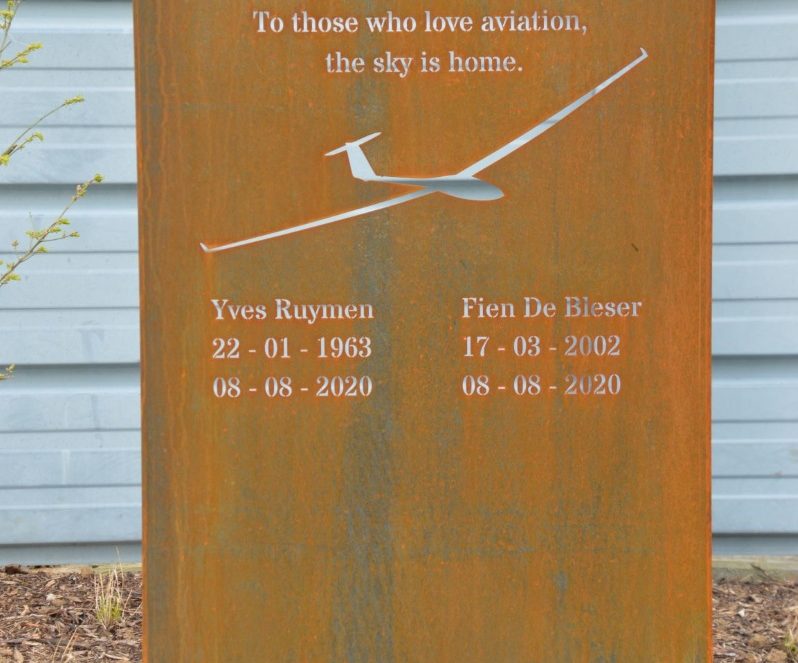 Op 8 augustus 2020 verongelukten Yves Ruymen en Fien De Bleser bij de nadering van Goetsenhoven met de Schempp-Hirth Nimbus 4DM. Nabij het clubhuis van De Wouw staat voor hen een gedenkteken.
---
Copyright © 2021, Hangar Flying vzw.
Alle teksten en beelden behoren toe aan de auteur ervan.

Je ontvangt deze maandelijkse nieuwsbrief omdat je bent ingeschreven in het Hangar Flying adressenbestand.

Onze gegevens: